We pride ourselves on being the best lawn mower retailer around. We carry popular lawnmower parts and maintenance items such as: 
If you're considering replacing an old mower but looking for a great deal, we do occasionally carry scratch & dent mowers.
They're just like the "open box" items that still work like new but may be missing original packaging or have cosmetic defects.
Hard-To-Find Mower Parts Online
For those harder-to-find parts, we recommend contacting MowerPartsWeb at MowerPartsWeb.com. Their customer service staff excels at selling lawn mower replacement parts.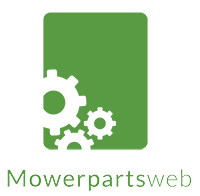 Contact MowerPartsWeb at: 888-486-9627
Monday - Friday from 8:00 a.m. - 4:30 p.m. CST
BUY PARTS: MowerPartsWeb